| | |
| --- | --- |
| NEC Elite IPK | E System Sales, Inc. |
NEC Elite IPK
The Electra Elite and the Elite IPK is one of NEC's best selling systems. Starting with the Electra Elite it bloomed into the Elite IPK and the Elite IPKII with many advanced features for it's time such as VoIP that allowed users to have extensions connected to the system at off-site locations and Voice Mail to Email that sent a user's voice mail message as a wave file to their email.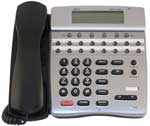 We have mostly all the phones available for the Electra Elite and the Elite IPK and the IPK II. Such as the 8 button, 16 button, and the 32 button phones in the display model mostly used for caller ID purposes and the non display model.
---
The latest model cordless phone compatible with the Electra Elite and the Elite IPK is the Dec.t 6 model available with range extenders to widen the coverage area of the cordless phone.
---
Expansion cards available refurbished for the NEC Elite IPK and the Electra Elite are the digital and analog station cards, CO cards, and the T1/PRI cards on a daily basis.
---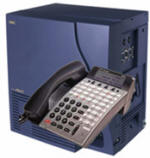 This was the later model in the Elite family made avialble with many advanced features and is compatible with all the Elite DTU, and DTH phones. Started out the the IPK and a later version update CPU lnown as the IPKII
---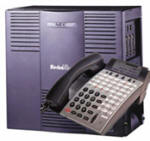 The Electra Elite was the earlier of the two systems that were produced. All of the phones and most of the expansion cards are interchangeble.
---
We have available the Elite IPKII starter bundles now more affordable then ever with Voice Mail.
---
Amung all the standard features available with most phone systems, the IPKII also has many advanced features available.
---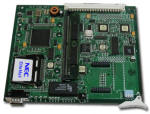 The EliteMail® Voice Mail Platforms in-skin interface cards for the Electra Elite® IPK systems offer a wide selection of media options, resulting in improved advantages and increased customer migration opportunities. As the voice mail market matured, NEC has continued to keep pace with additional features, ports, and storage hour options.
---
Flip your NEC Electra Elite, and Elite IPK phone upside down and you will notice a plug for a headset nest to the handset plug. You can purchase a Polaris head set or a Cordless headset and plug your headset right into your phone.

Viking third party Door Phone Systems designed to work with and phone system with a connection to an available CO Trunk Incoming Line port that will operate a door phone and open a door via a door striker.
Contact ESSI


32204 Castaic Rd P208
Castaic, CA 91384
800 619-9566
661 254-2228